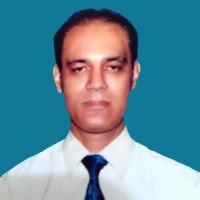 For all those who encouraged me to fly

For being the CEO of one of the prestigious property estate firms - Abaad Builders and construction - I am very glad to have the opportunity to share my views with all my stakeholders. I truly believe that in every aspect of life, success is based on quality: quality of the goods, quality of services, quality in dealing, quality in behavior, quality of morale etc and we assure you that you will experience all these qualities while dealing with us.

Real estate sector is playing a vital role in introducing new trends and raising the living standards in Pakistan. As the population increases, realtors are trying to respond and meet the demands of people as per their requirement.

Our aim is to serve our motherland by contributing our effects in its construction with all our heart.